Zappi from myenergi + (hub)eco - smart EV charger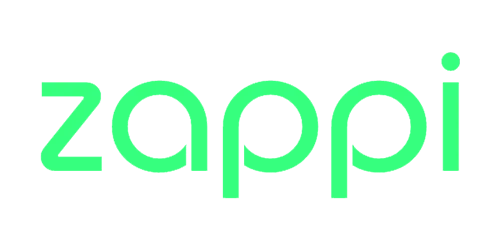 From £749 inc VAT & OZEV
From £1099 without OZEV Grant
Description
Zappi from myenergi is the next generation in EV vehicle charging. Designed to charge effectively with control using the mobile app.
It also is capable of utilising solar PV or wind generation towards charging. This is the first electric charger of its kind. This charger is very user friendly and efficient for normal day to day charging.
There are 3 charging modes that can be selected.
eco - to provide an efficient charge using primarily renewable energy.
eco - alternating between renewable and power source.
fast – vehicle charged at maximum capacity.
3 YEAR WARRANTY

Specification
Electrical
Rated Power - 7kW (1-ph) or 22kW (3-ph)
Rated Supply Voltage – 230V AC Single Phase or 400V AC 3-phase (+/- 10%)
Supply Frequency - 3Hz
Rated Current - 32A max
Standby Power Consumption - 3W
Integral Earth Leakage Protection - 30mA Type A RCD (EN 61008) + 6mA DC
Protection (EN 62955)
Economy Tariff Sense - Input 230V AC sensing (4.0kV isolated)
Mechanical
Enclosure Dimensions - 439 x 282 x 122mm
protection Degree - IP65 (weatherproof)
Enclosure Material – ASA
Installation
Circuit Breaker - 32A Curve B
Earthing Arrangement - TN: can be connected to the PME supply. Complies with BS 7671:2018-amd1:2020